Senior Page
Violet Fanara-Class of 2022 Riverbend High School
Violet has been with Paragon for 16 years. She will be attending Ithaca College to study Sports Nutritionist and contine competing in gymnastics.

"Paragon has given me a lot of fun memories throughout my years there. Mrs. Mandy saying "Violet, you're turning violet", while I was wearing a purple leo was one of my earliest. I will never forget my abc's with Miss Rachael's animal alphabet handstand holds. I will never forget to point my feet from Key saying "Pointy feet win the meet". The outside morning yoga and workouts during quarantine with Ashley were refreshing after long years in the gym. Eric's beam assignments will always be the reason that I am scared of beam. Ryan demonstrating conditioning for us was always a good highlight. The memory that I will always have from my teammates is doing Mailee's level 6 floor routine no matter where we were. These memories will be with me while I continue my gymnastics career." -Violet Fanara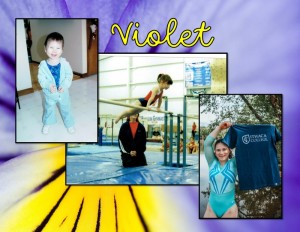 Mailee Roberts-Class of 2022 Stafford High School
Mailee has been with Paragon Team since 2010. She will be attending Shepherd University in Shepherdstown WVA. She is planning on majoring in Business and focusing on Residential Real Estate. She has also made the cheer team and will be cheering on the sidelines as well as competing.
Her favorite memories were how close she became with her teammates at travel meets in Virginia Beach as a level 4 and in level 6 when she and Violet would do flips into the pit after practice. Her least favorite memory is when she slipped off the high bar at Open Gym. She has hated bars ever since.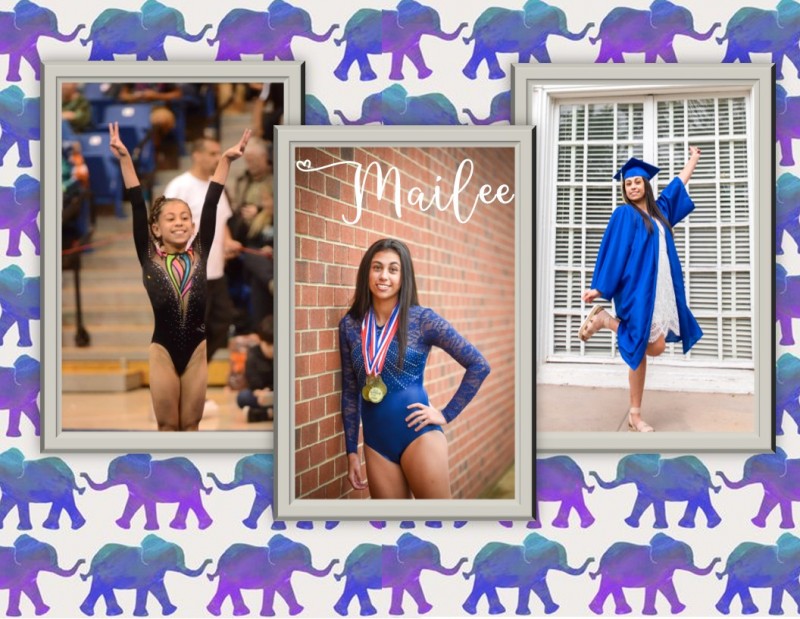 Michael Aschinger-Class of 2022 Homeschool
Michael Aschinger is 17 years old and is educated from home. After graduating high school, he will be attending Liberty University in pursuit of a business degree. Upon graduation from college, he will pursue a career in the United States Marine Corps as an Officer.
At the age of seven, Michael began his gymnastics career in 2012 at Paragon. He received instruction from Miss Michelle Holler and Jennifer Collins, where he learned the basics through recreational classes. He advanced quickly from recreational courses into high school cheer and was introduced to Coach Deryck Quilles, who started the boy's team in 2015. Michael was one of the first team members, earning him the title of "Veteran" from the Coach. He has competed in levels four through seven, ending his gymnastics career in 2022.

The staff and coaches at Paragon have been crucial in the development of Michael as a gymnast and young man. Coach Deryck's influence and coaching style have had a tremendous impact on Michael and in building his character.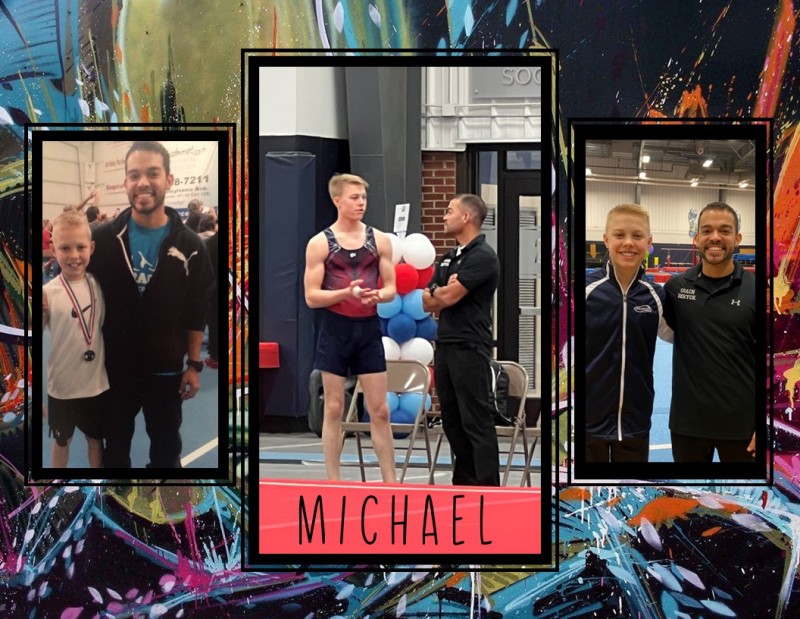 Kourtnie White-Class of 2022 Colonial Forge High School
Kourtnie completed the "Teachers for Tomorrow" program her senior year. She will continue at Germanna College, working towards a degree in Education.

She started at Paragon when she was 7 years old. She has been in gymnastics for 14 years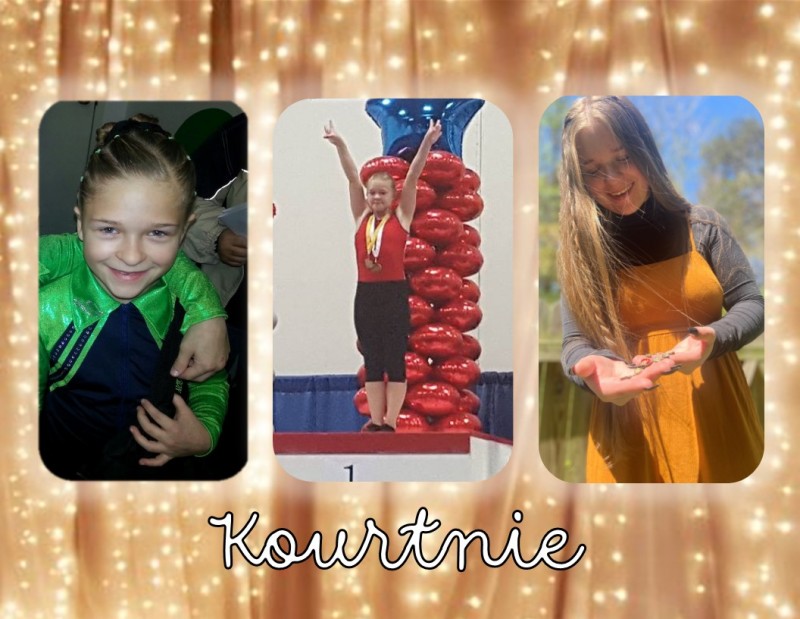 Meghan Broyan-Class of 2021 Stafford High School
Meagan has been doing gymnastics for 15 years and will be attending and cheering for Shepherd University. She will be majoring in Therapeutic Recreation.
"I started gymnastics when I was three years old and instantly fell in love with the sport. I have done gymnastics in NC, and in Okinawa, Japan. I have been a part of the Paragon family since 2013. Gymnastics has definitely helped my self confidence and has made me strong both physically and mentally. It also taught me to never give up, and to always get back up and try again when I fall.
My favorite memory at Paragon was earning 9.9 on bars at states. I also loved being part of a team and having fun with the other girls at practice."
Meagan Broyan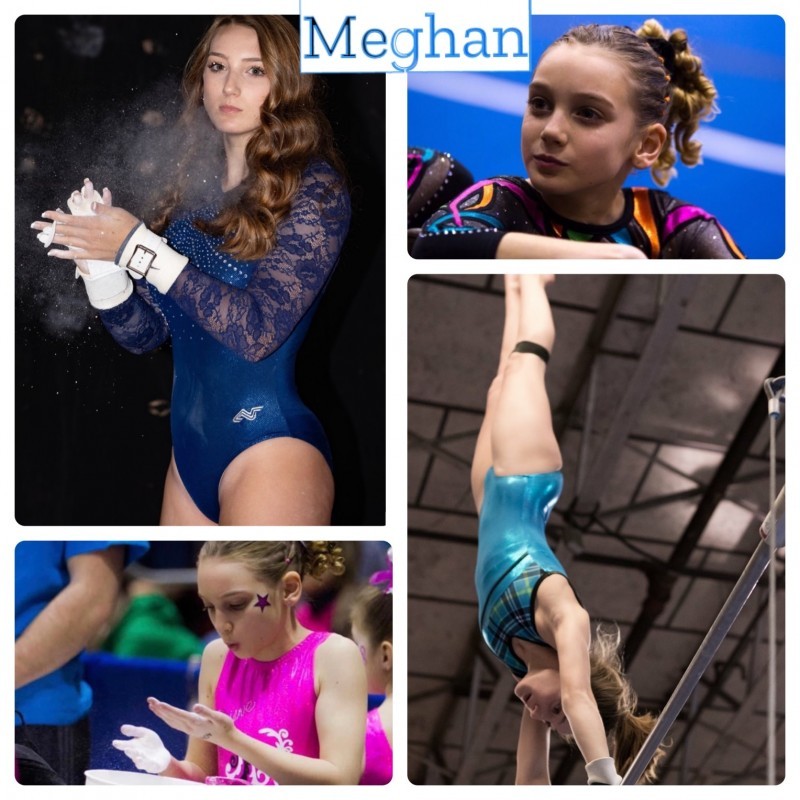 Kayleigh Turner-Class of 2021 Massaponax High School
Kayleigh has been a part of the team (including developmentals) for 14 years and is going to Virginia Wesleyan University and majoring in Recreational Therapy.
"For as long as I can remember, gymnastics has been a part of my life. More than that, Paragon has been a part of my life. I am so grateful for both. The sport of gymnastics is what I fell in love with, but the gym I did it in is what kept me coming back. I always felt loved when I walked into the gym. My coaches taught me some of the most important lessons that I will carry with me to the next chapter of my life. They were my mentors and role models. If it wasn't for them always believing in me and pushing me to be my best, I wouldn't have made it this far. To all my coaches, thank you! You have inspired me and will always hold a special place in my heart.
Not only was I fortunate enough to compete for Paragon, but my last two years I was given the opportunity to coach. That has been a dream of mine ever since I was on the developmental team. I wanted to be that role model for little girls that my coaches were for me. Coaching taught me so much more about the sport of gymnastics. I learned how many different ways there are to get to one end goal. I learned every gymnast is unique. And most importantly, I learned how frustrating it was for my coaches to give me the same correction twenty five times before I decided to try it their way and realized it actually did work. Better late than never! It was an amazing experience that helped me grow as a person, and I am forever grateful for that. To my girls, thank you for always making my days a little brighter. I have loved my time with each and every one of you. Keep reaching for the stars!
This sport got me through some of the hardest times and gave me some of the best times of my life. Gymnastics taught me how to fall and get back up. My coaches taught me how to believe in myself. My teammates taught me how to stay focused on myself and my goals. My girls taught me to not take things so seriously all the time, because flying is fun!
Paragon is my family and it's been an honor to wear 'Paragon' on my back for as long as I have."
Kayleigh Turner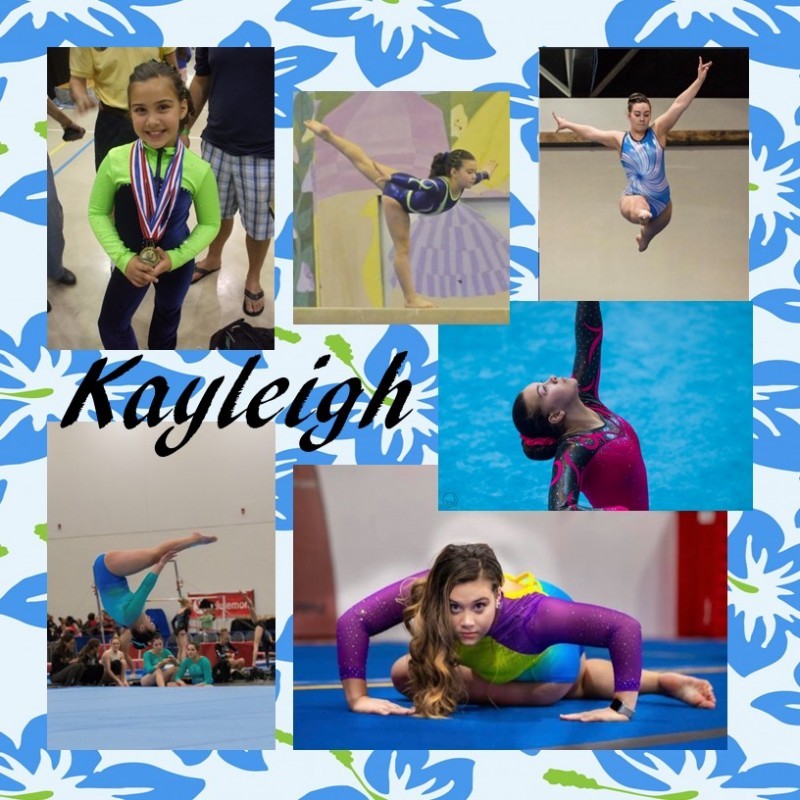 Niya Joshua- Class of 2020 Riverbend High School
Niya had been a competetive gymnast for 8 years and is attending Frostburg State University majoring in Chemistry. Niya has received a scholarship for Acro & Tumbling
"I can't believe my time at Paragon has come to an end. I would like to thank my coaches for never giving up on me and for reminding me that hard work pays off. I am stronger physically and mentally because of you.
I would also like to thank my teammates for their never ending support and the unforgettable moments we've shared. I will cherish these memories and we will always be teammates, in my heart.
I am honored to have the opportunity to take the lessons and skills that I've learned, to the collegiate level and to further my athletic career. Paragon has provided me with the foundation to build a successful future. From here, the sky's the limit."
Niya Joshua
#ParagonProud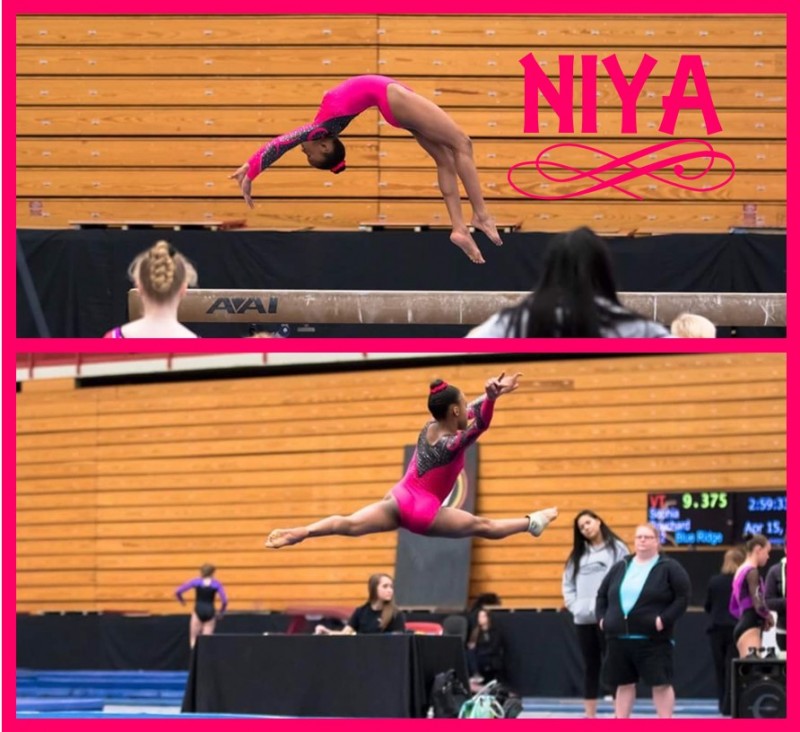 Caeleigh Herbert-Class of 2020 Massaponax High School
Caeleigh has been at Paragon for four years. She will be attending Germanna in the fall for general studies.
"I've only been involved in gymnastics for four years here at Paragon, but I've learned so much and met so many awesome people. I was in classes for almost 2 years before I decided to try out for team. Having started gymnastics quite a bit later in life, I wasn't sure if I'd even be able to make team. I really want to say thank you to the coaches who believed in me and gave me their time and energy, because making team was one of the best things to ever happen to me!
Gymnastics has taught me so much about patience, determination, and strength. It wasn't always easy, but I wouldn't trade it for the world."
Caeleigh Herbert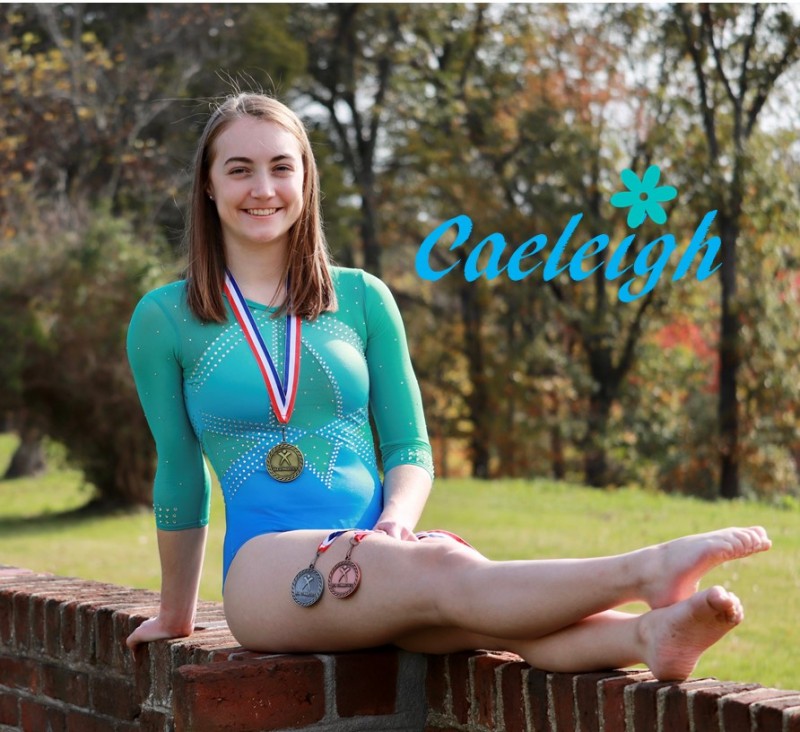 Elinor Rogers-Class of 2019 Courtland High School
Elinor has been at Paragon for nine years and will be attending University of Iowa were she will be competing in gymnastics as a Hawkeye.
"Wow. It's hard to believe that gymnastics and I have been together now for about 14 years. And while we've definitely had our ups and downs, I wouldn't trade a second of it. This sport has shaped me into the person I am today. It has given me life-long friendships - a family. It has given me countless, unforgettable memories that I will forever hold onto and cherish. I can't thank this sport enough for teaching me that even though you may fall over and over and over again, you still get back up and you try again. Despite how hard it is, or how badly you want to give up, always remember your end goal, push through, and persevere.
I would like to thank all of my coaches for never giving up on me. Thank you
for pushing me to reach my dreams, and for being my life mentors and teaching me all of these valuable lessons that will stick with me throughout my whole life.
I would also like to thank my teammates who have had by back through thick and thin. These girls are literally my family; heck we've seen each other bleed, sweat, cry….. I mean they've all seen me fall on my face countless times again. They've made me laugh until I cry and have given me so many indelible memories. They have been some of my biggest motivators, and in all honesty, I would not be where I am today without them. Love you guys.
And of course, I cannot thank my parents and my brother enough.They have been through it all with me - all the highs, and all the lows. They have made countless sacrifices in order to see that my dreams come true. Thanks for paying the bills, travelling with me across the country, and just being the best supporters. I seriously could not have done any of this without you. Thank you for always being there for me. I love you so much.
If I have learned anything from this sport, it's to be patient with yourself. It's easy to get caught up in thinking you aren't good enough, or you're not where you should be. But nobody's perfect. Everyone falls. Everyone gets hurt, everyone gets upset and frustrated, has bad days; we're all human here. But all of those bumps in the road only make your victories that much more meaningful. Mistakes are how you learn and grow; embrace that.
And finally, all I have to say, is enjoy every second. Enjoy the victories, enjoy the mistakes; it's all part of the journey. It's a tough sport, there's no denying that. So remember that just the fact that you are trying, and you are taking that leap of faith already makes you absolutely incredible. Trust yourself and your abilities and enjoy the ride. If things get tough, don't forget why you started, and ALWAYS remember to have fun with it. After all, how many other sports do you get to fly?
Thank you Paragon for everything, I am so glad I was able to be a part of this program and represent for the last nine years. I'm so excited to continue this incredible sport at the University of Iowa as a Hawkeye!! Paragon will always hold a special place in my heart, even while out in the corn fields ;P Go Hawks"
Elinor Rogers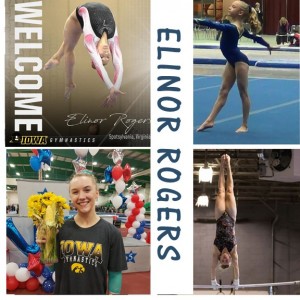 Rose Fanara- Class of 2018 Riverbend High School
Rose has been part of Paragon for the last 16 1/2 years and will be attending West Chester University where she will be competing gymnastics and majoring in History.
"Back in 1986, a wise high school senior said, "Life moves pretty fast. If you don't stop and look around once in a while, you could miss it." (Ferris Bueller). My parents made me watch Ferris Bueller's Day Off the summer before high school but looking back on my senior year that quote has never resonated more. It seems like just yesterday I was flittering with the little butterflies (Miss Risё) and I sure have dodged and received a few mud pies in my time at Paragon (Miss Rachael). I am so thankful the springs in my feet (Miss Sandy) have helped me reach my goals as a gymnast. After all, they were all in my head (Ken). I found that all I had to do was get out of the chalk (Ryan) and embrace my powerful inner saurus (Ashley) to fulfill my dreams. To each of the coaches I've ever had, you are right. Thank you for never giving up on me. I am so proud to have represented Paragon my entire JO career and look forward to continuing in college! Go Rams!"
Rose Fanara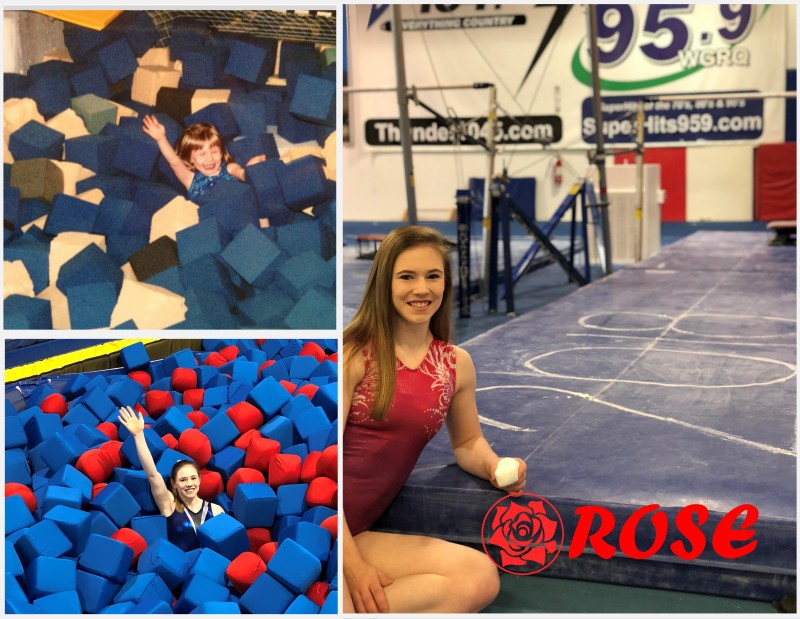 Casey Meinert-Class of 2018 Mountain Veiw High School
Casey started gymnastics in 4th grade so she has been a gymnast for 9 years. She is graduating from Mountain View High School and will attend Appalacian State University where she will be in the Plemmons leadership program. She will major in Nutrition and Dietetics and will be pole vaulting on the track team.
USAG's motto "begin here, go anywhere" truly does describe my gymnastics experience. When I stepped into a gym for the first time, I immediately fell in love with the sport of gymnastics. I did not start training and competing seriously until my middle school years but the skills I learned in gymnastics opened the door into a world of athletics in high school. I will graduate with twelve varsity letters, and I have no doubt that if I hadn't been a gymnast first, I would not have found success outside of the gym. Gymnastics has taught me dedication, discipline and left me with a strong work ethic that will not be forgotten. During my time as a gymnast I was beyond blessed with AMAZING coaches and teammates who always saw and brought out the best in me. I loved being a member of Paragon's Xcel team for the past five years and will always value my experience here. Thank you to all of my coaches and teammates, this journey would be incomplete without you. Thank you Mom and Dad for paying the bills and being my biggest fans, this journey never would have taken place without you!
-Casey Meinert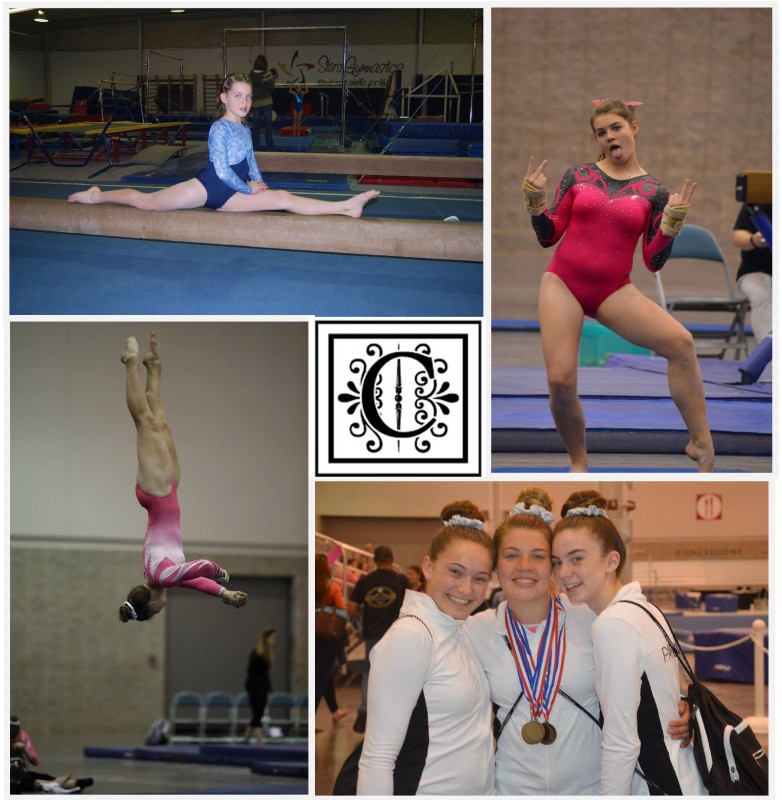 Maci Wineberger -Class of 2015 Riverbend High School
Maci has been part of Paragon for the last 16 years. She will be attending University of Mary Washington and will be a coach at Paragon!
"Gymnastics has taught me so many things, not just as an athlete, but as a person too. The many people I have come across and who have come into my life, these and so many others, have made such a huge impact and I don't know that I would do without them. Thanks Mom and dad for spending endless amounts of time and money just so I can do what I love. You guys are the best and I couldn't have gotten through all of it without you. Thank you to all my teammates, past and present, for always putting up with all I gave you. I wouldn't trade any of you for the world. To all the coaches I have had, thank you for helping me get where I am today and for continuously pushing me and believing in me even when I didn't believe in myself. To all my younger teammates: make every moment you get the best you can possibly make it. Its not going to be easy by any means, but all of you are incredibly talents and I know each one of you can do whatever it is you want to do if you put your mind to it.
Paragon has been nothing but wonderful to me all these year. Thank you so much to everyone who has supported me. It truly does mean so much to me. Remember, once a gymnast, ALWAYS a gymnast!"
-Maci Wineberger