Senior Page
Rose Fanara- Class of 2018 Riverbend High School
Rose has been part of Paragon for the last 16 1/2 years and will be attending West Chester University where she will be competing gymnastics and majoring in History.
"Back in 1986, a wise high school senior said, "Life moves pretty fast. If you don't stop and look around once in a while, you could miss it." (Ferris Bueller). My parents made me watch Ferris Bueller's Day Off the summer before high school but looking back on my senior year that quote has never resonated more. It seems like just yesterday I was flittering with the little butterflies (Miss Risё) and I sure have dodged and received a few mud pies in my time at Paragon (Miss Rachael). I am so thankful the springs in my feet (Miss Sandy) have helped me reach my goals as a gymnast. After all, they were all in my head (Ken). I found that all I had to do was get out of the chalk (Ryan) and embrace my powerful inner saurus (Ashley) to fulfill my dreams. To each of the coaches I've ever had, you are right. Thank you for never giving up on me. I am so proud to have represented Paragon my entire JO career and look forward to continuing in college! Go Rams!"
Rose Fanara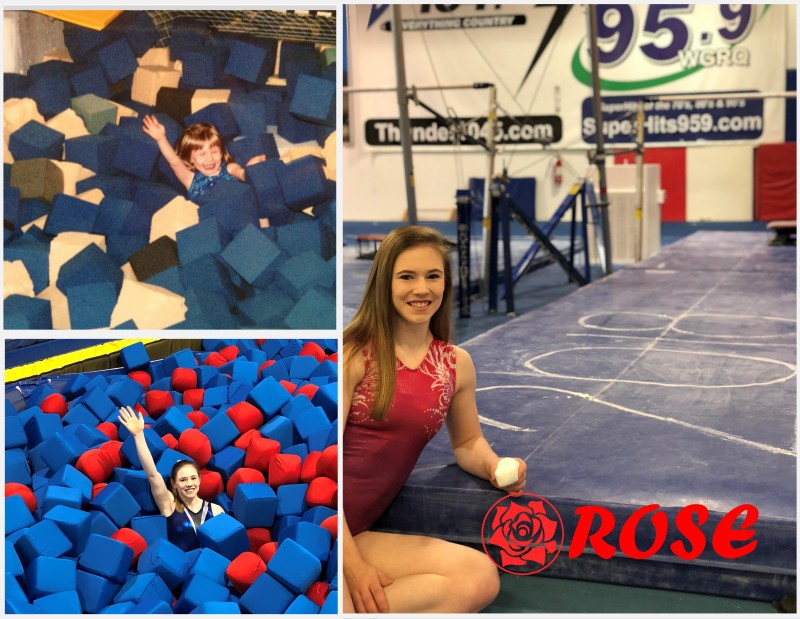 Casey Meinert-Class of 2018 Mountain Veiw High School
Casey started gymnastics in 4th grade so she has been a gymnast for 9 years. She is graduating from Mountain View High School and will attend Appalacian State University where she will be in the Plemmons leadership program. She will major in Nutrition and Dietetics and will be pole vaulting on the track team.
USAG's motto "begin here, go anywhere" truly does describe my gymnastics experience. When I stepped into a gym for the first time, I immediately fell in love with the sport of gymnastics. I did not start training and competing seriously until my middle school years but the skills I learned in gymnastics opened the door into a world of athletics in high school. I will graduate with twelve varsity letters, and I have no doubt that if I hadn't been a gymnast first, I would not have found success outside of the gym. Gymnastics has taught me dedication, discipline and left me with a strong work ethic that will not be forgotten. During my time as a gymnast I was beyond blessed with AMAZING coaches and teammates who always saw and brought out the best in me. I loved being a member of Paragon's Xcel team for the past five years and will always value my experience here. Thank you to all of my coaches and teammates, this journey would be incomplete without you. Thank you Mom and Dad for paying the bills and being my biggest fans, this journey never would have taken place without you!
-Casey Meinert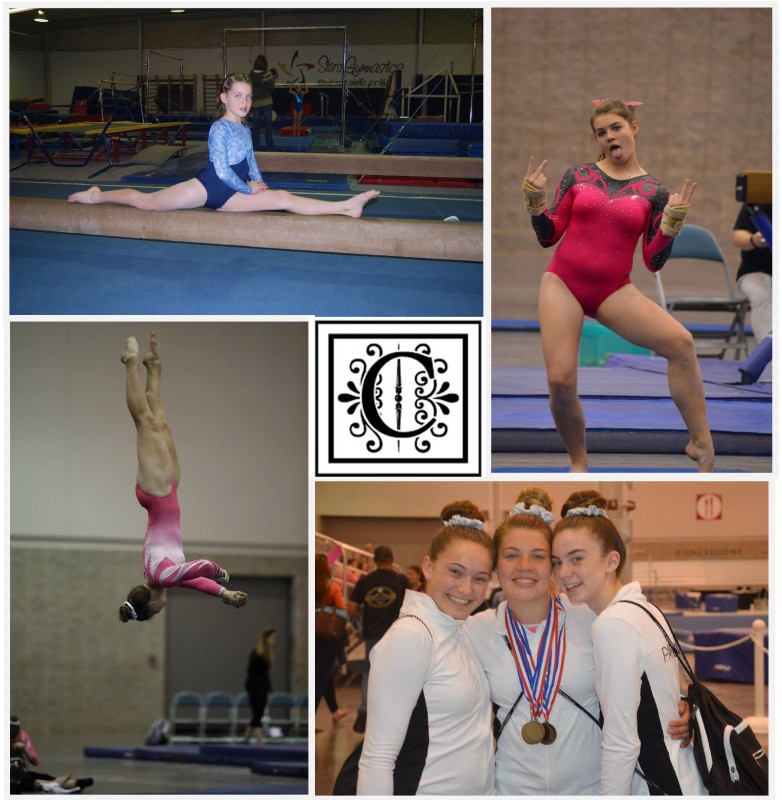 Maci Wineberger -Class of 2015 Riverbend High School
Maci has been part of Paragon for the last 16 years. She will be attending University of Mary Washington and will be a coach at Paragon!
"Gymnastics has taught me so many things, not just as an athlete, but as a person too. The many people I have come across and who have come into my life, these and so many others, have made such a huge impact and I don't know that I would do without them. Thanks Mom and dad for spending endless amounts of time and money just so I can do what I love. You guys are the best and I couldn't have gotten through all of it without you. Thank you to all my teammates, past and present, for always putting up with all I gave you. I wouldn't trade any of you for the world. To all the coaches I have had, thank you for helping me get where I am today and for continuously pushing me and believing in me even when I didn't believe in myself. To all my younger teammates: make every moment you get the best you can possibly make it. Its not going to be easy by any means, but all of you are incredibly talents and I know each one of you can do whatever it is you want to do if you put your mind to it.
Paragon has been nothing but wonderful to me all these year. Thank you so much to everyone who has supported me. It truly does mean so much to me. Remember, once a gymnast, ALWAYS a gymnast!"
-Maci Wineberger